NEVER BEFORE, IN OUR 35 YEARS, HAVE WE DISCOUNTED THE PRICE OF OUR FAMOUS CHEF SALAD!
A HUGE BOWL OF CRISP ICEBURG & ROMAINE LETTUCE WITH TOMATO, EGG, CHEDDAR CHEESE, PICKLES, ONIONS.
CHOOSE TWO DIFFERENT MEATS OR A DOUBLE PORTION OF ONE: BBQ BEEF - BBQ PORK - CRISP BACON - SMOKED HAM - SMOKED TURKEY BREAST - 2 CHICKEN TENDERS.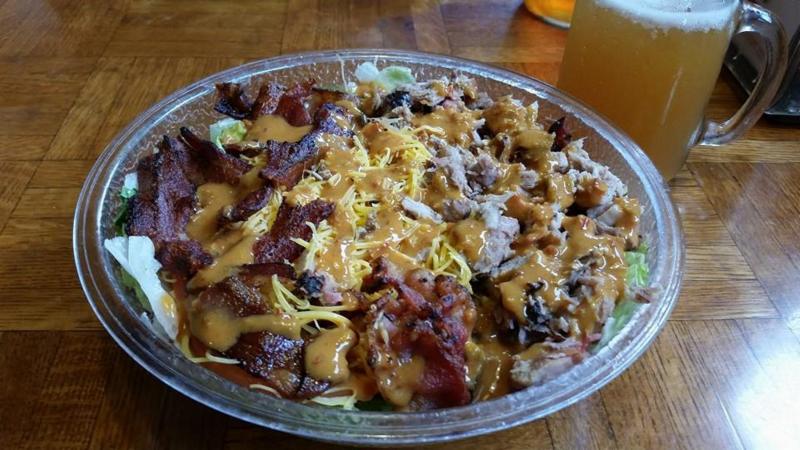 $8.99
DURING THE ENTIRE MONTH OF SEPTEMBER!

************************************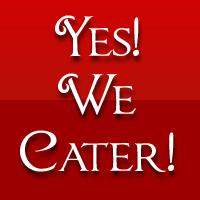 OUR QUICK & EASY CATERS HAVE BECOME POPULAR FOR FEEDING GROUPS OF 20-25 FOLKS. CHOOSE FROM OUR REGULAR OR CHEF SALAD BAR QUICK & EASY CATER.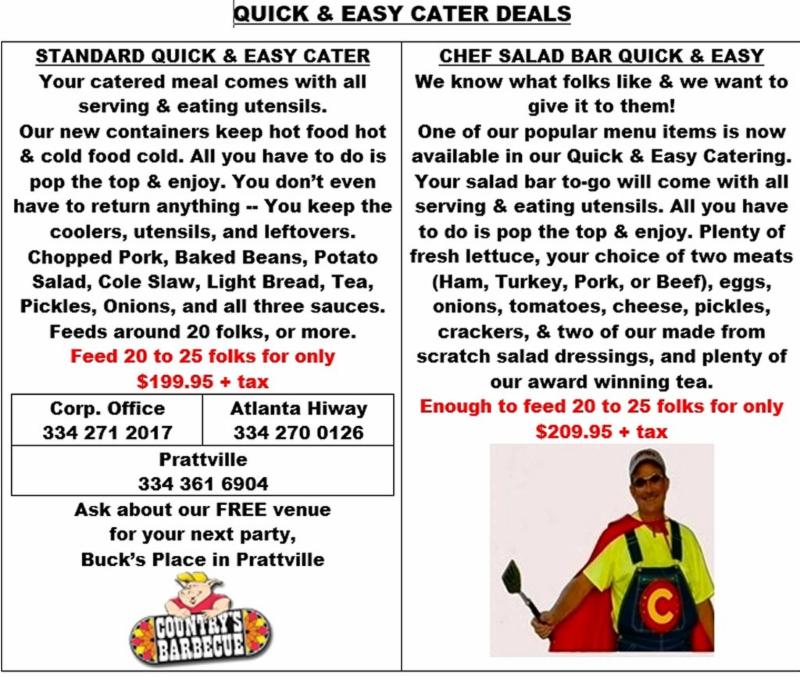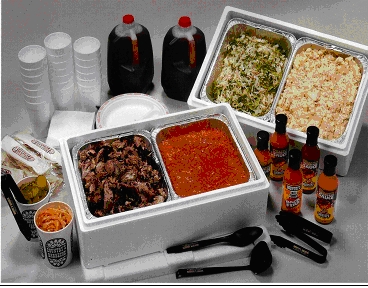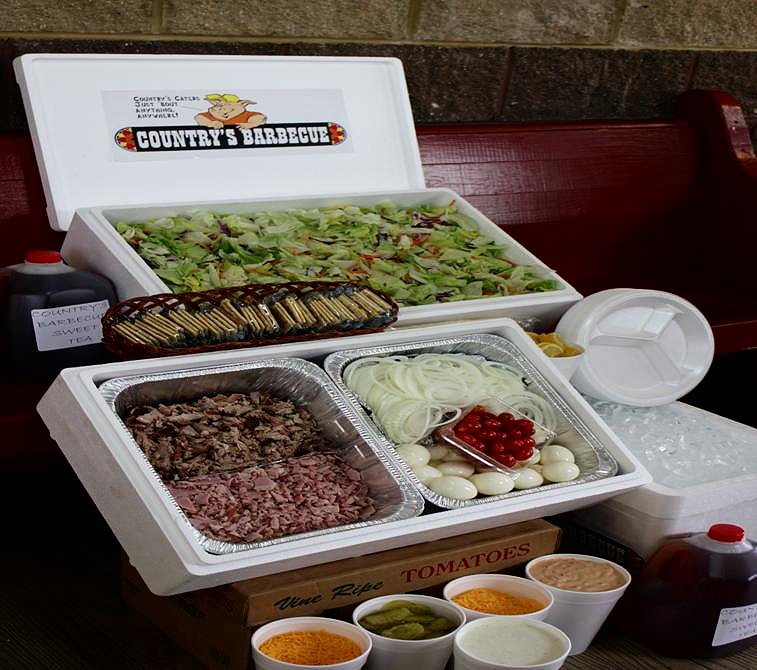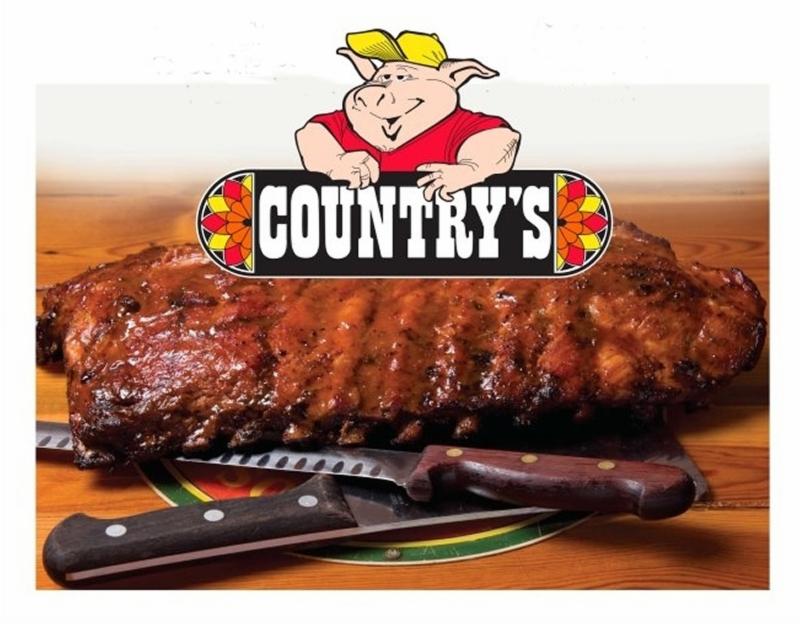 $18.99 PER SLAB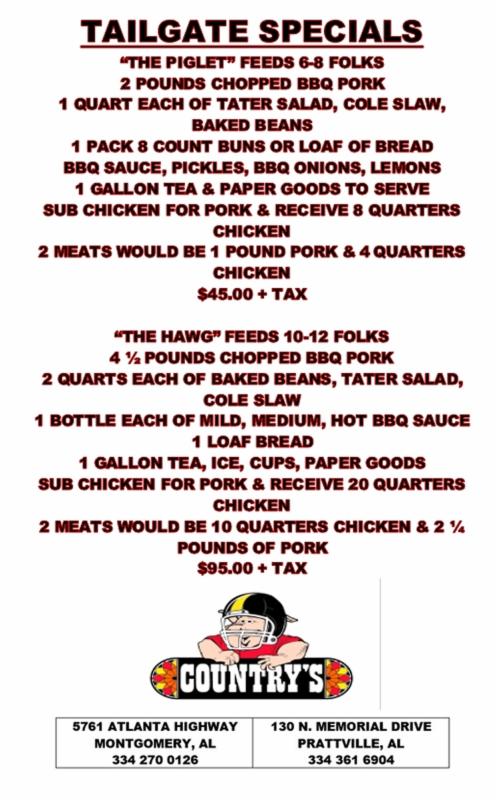 Your "Hometown Tradition" FOR OVER 35 YEARS! We sincerely appreciate your patronage.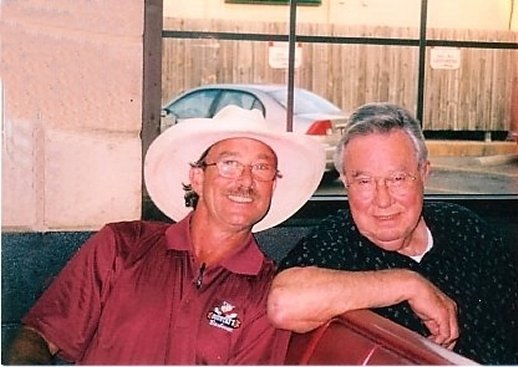 Mark and Larry Powell


VIEW OUR WEBSITE